Housing Loan Advisors Pte Ltd is established by veteran mortgage brokers who are pioneers in the Singapore industry. Our mortgage brokers are competent, professional, client centred and service oriented. We have served thousands of clients with many returning satisfied clients. .
We believe that the client's interest comes first. We listen and understand our clients, tailor-make independent and comprehensive comparison for our clients based on their personal needs and requirements.
Working with only experienced bankers and lawyers, supported by all major banks and financial institutions, our clients are assured that they enjoy comprehensive and competitive one-stop mortgage services.
One of our mortgage consultants has been featured in Channel 8 and Channel U to provide general views on topics related to mortgage.
Have a question related to mortgage? Call us now!
Our Office
Level 34, 77 Robinson Road,
Singapore 068896

65-6809 2248
65-6449 9927
What People Say About Us
"Just to say thank you for your help as always with our recent mortgage re financing.
If I use a service once it may be because I had to. Using it several times is because I want to. To refer someone to family and friends is the ultimate testimony of trust in that person. You have been that person. Thanks very much for being there for us.."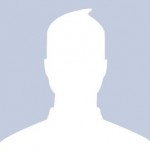 "We were recommended to Ally by a friend and we have referred her to a couple of friends. She is up to date with market trends, well versed in home loan packages from various banks and familiar with the application process. What impressed us is a guide that she has created to help applicants navigate the various sites to obtain the necessary documents. By walking through and explaining the various home loan packages to us in a single session, she has definitely saved us a lot of time and sped up the decision making process. Her dedication to follow through the entire application process is what makes her service great as well."